Latest topics
»
Ja'nua
by
Artemise
Yesterday at 10:55 pm
»
Frost
by
Frostwing
Yesterday at 5:05 am
»
Two Rulers for One. (Open, Stormcallers.)
by
Artemise
Yesterday at 3:00 am
»
dark
by
Tsidia, the mind player
Fri May 25, 2018 12:18 pm
»
HAPPY BIRTHDAY HAVEN!
by
Solarlight and Darksky
Fri May 25, 2018 11:19 am
»
Haven
by
Artemise
Thu May 24, 2018 10:47 pm
»
Zollunis, The Life Giver (Needs Approval)
by
Whispering Soul
Thu May 24, 2018 8:38 pm
»
Abaddon
by
Haven
Wed May 23, 2018 10:04 pm
»
An Aspiring Adviser [Private - Solarlight and Darksky]
by
Solarlight and Darksky
Tue May 22, 2018 3:46 pm
»
Ruthless
by
Artemise
Tue May 22, 2018 12:24 am
»
Crowned (private/ask before joining)
by
Solarlight and Darksky
Fri May 18, 2018 12:37 pm
»
Snowy days (Private with Sapphire)
by
Arkhor
Fri May 18, 2018 3:57 am
»
*bows* Hi!
by
Artemise
Wed May 16, 2018 1:48 am
»
Draglos Hym [WIP]
by
Draglos
Sun May 13, 2018 11:00 am
»
What The Heck (Priv/Ayato)
by
Athena
Sun May 13, 2018 10:25 am
Top posting users this month
Who is online?
In total there are
2
users online :: 0 Registered, 0 Hidden and 2 Guests
None
Most users ever online was
108
on Sat Oct 14, 2017 12:04 am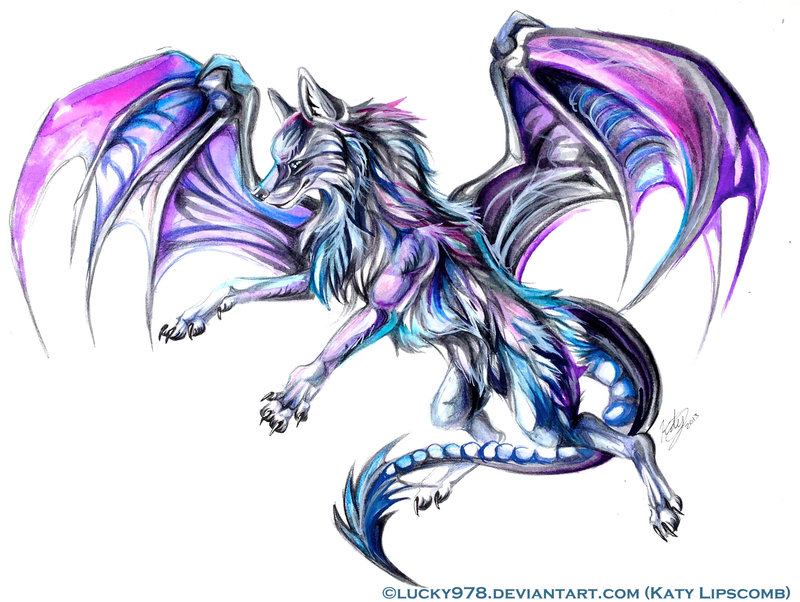 Personality and the Basics
Name:
Sagitarius
Gender:
Male
Type:
Western dragon
Species:
Dragon wolf hybrid
Age:
14
Date of Birth:
November 26
Personality:
Sagitarius is a shy and kind hearted wolf-dragon he gets embarased really easily and its hard to make friends for him because he is to shy to talk to them.Sagitarius tries not to make enemies he tries to be friendly but he fights when needed. He also loves to talk with his family listen to stories that his parents tell him. He is very loyal and would never betray his family or friends. He also loves to hunt the most his shyness dissapears when he's hunting he attacks without hesitation and most of the time gets into bad situations when he's doing so.
Hobbies:
Drawing and growing medical herbs.
Likes:
His friends, helping out those in need and his family He also likes to hunt and observe the stars.
Dislikes:
]doesnt like to fight with dragons or those dragons that make fun of other dragons(Bassicly bullies). Dislikes flying.
Fears:
He fears deep waters because when he was 5 he almost drowned in a deep lake so from that day on when he was near a deep lake, river or a ocean he starts to freak out he starts to sweat and shake.Sagitarius also has a fear of lightning.
Origin, Culture, and Family
Place of Origin:
Etcan Mountains
Tribe:
Vuari
Position:
Naru
Language:
Vuarish
Home:
Mountains
Parents:
N/A
Siblings:
Yes
Relatives:
No
Mate:
No
Offspring:
No
History:
Physical Appearance and Accessories
Height:
14ft.
Length:
12ft.
Wingspan:
8.5ft.
Scale/Fur/Feathers:
Violet, pink, blue, and cyan fur.
Eyes:
Cyan
Accessories:
A satchel in which he stores herbs and his note book
Armor:
No
Horns/Spikes:
He doesn't have any horns or spikes
Overall Appearance:
Sagitarius is a half wolf half dragon his body is of a wolf's and he has the wings of a dragon he carries a book with a pencil in a bag on the side. his fur has four colors it has violet, pink, blue and cyan. his wings have 4 inch claws that help him grab onto the ground when he lands. his tail's end is also shaped like a spear head. He has an x pattern on the back it includes 3 colours blue cyan and purple.
Abilities and Strengths
Abilities:
He has an intesified sense of smell than other dragons
Strengths:
Since he doesn't like to fight his leg muscles improved greatly which made him a perfect land animal hunter.
Weaknesses:
He doesnt have thick skin so its easy to hurt him he also cannot stay in the air for along time because his muscles are very weak near the wings. Also he is weak against fire.
Fighting Style:
He fights at Mid to close range.
Magic:
Ice breath: He can breath ice which freezes whatever it touches but at his Young age it only makes it hard to move for 6 minutes after that the ice melts. The ice breath range is up to 18.4 ft.
Last edited by Sagitarius on Wed Jul 05, 2017 5:16 am; edited 5 times in total
Hello!

Can you add one more like?

Also, change the weakness from fire breathing dragons to fire, makes it simpler.

As for Ice breath, how far can he breath it?

Bump when editted!



Status

:


Posts

: 537


Join date

: 2016-09-06






Status

:


Posts

: 537


Join date

: 2016-09-06



Just fyi, for languages and tribes, we actually have a whole section dedicated to the available tribes and their ranks. You can read through that briefly. It will also list the languages available. Universal is pretty much this world's version of English, so you can just put Universal if you want.
http://dragonshaven.forumotion.com/t10-dragon-tribe-information



Status

:


Posts

: 359


Join date

: 2016-09-06


Rank

: Kuz'a






Status

:


Posts

: 359


Join date

: 2016-09-06


Rank

: Kuz'a



---
Permissions in this forum:
You
cannot
reply to topics in this forum