Latest topics
»
Veokia, the Umbran Flame
by
Savan
Today at 10:31 am
»
Status of Tribe Ki'Sha (Saiya)
by
Krin
Yesterday at 10:59 pm
»
Xenithe
by
Xenithe
Yesterday at 5:20 pm
»
Hello kids!
by
Solarlight and Darksky
Thu Apr 18, 2019 3:06 pm
»
Hello All!
by
Saiya
Wed Apr 17, 2019 6:57 am
»
Do I have to PM an admin or mod to get my application approved?
by
Oculus
Tue Apr 16, 2019 8:39 pm
»
Candy ~Gotta be approved~
by
Sorellabac
Tue Apr 16, 2019 4:59 pm
»
Draconifom Species Creation
by
Sorellabac
Tue Apr 16, 2019 4:57 pm
»
Invitation To the Grand Palaces
by
Solarlight and Darksky
Sat Apr 13, 2019 12:31 pm
»
Tharasis
by
Tharasis
Sat Apr 13, 2019 9:29 am
»
Tinuviel the Sarieth *Needs to be Approved*
by
Whispering Soul
Sat Apr 06, 2019 7:31 pm
»
Skonis [WIP]
by
Azreyus
Sat Mar 30, 2019 12:22 am
»
Lespernii, the Seedkeeper
by
Oculus
Wed Mar 27, 2019 7:31 pm
»
Lazzaris Crow, King of the Crossroads
by
Oculus
Wed Mar 27, 2019 7:18 pm
»
Making the best of a storm (OPEN)
by
Xenithe
Sun Mar 24, 2019 7:37 pm
Top posting users this month

Personality and the Basics
Name:Esridar
Gender:Male
Type:Western Dragon
Species:Kindred Ark Wing
Age: 1748
Date of Birth:January 14th
Personality:
Esridar is a strong willed leader. He is very patient, kind, even to the scornful and inpatien. Even though he is the Leader of the Kaamil, he prefers to be alone and away from governmental business. More than a Lone wolf then anything. Esridar tries to seem kind and very patient, but can become cold, and stern. When confronted he often tries to sort out the problem before resorting to fighting. He does not suffer fools.
Hobbies:Reading, practicing magic, taking long flights away from the Palace.
Likes:Flying, silence, peace.
Dislikes:War, loud noises, snakes.
Fears:Fire, oceans, volcanoes.
Origin, Culture, and Family
Place of Origin:Icello Region
Tribe:Kaamil
Position:Kainura
Language: Kenarun, Urisa, Universal, Vuarish.
Home:Uriel's Palace in the Icello Region.
Parents:Kurin(NPC) Eslyra(NPC)
Siblings:None
Relatives:None
Mate:None
Offspring:None
History:Esridar was born on a fateful January to the Kainura of the Kaamil, Kurin, and his mate Eslyra. He was born with a genetic defect which made his back legs weaker than they should of been, and to counter that, his mother encouraged him to learn how to stand and walk on his hind legs, to try and strengthen them. Eventually, he was able to walk and run easier. His life was slightly chaotic, he had many classes and events to go to, giving him little to no free time. However, during his free time he got into Tinkering, messing about with metals and explosive materials to create new items, he often set things on fire, which he got into trouble for. He loved to experiment with a certain flammable flower known as Spark Flower. Once grounded into powder, it was extremely flammable and explosive*Basically Gunpowder*. His father Kurin often worried about him, especially because he was the heir to the Kainura. After a few uneventful years, relations with the Ki'sha became shaky after a group of Sai found a rogue hunting a young Thunderbird, the rogue insisted that the a Ki'sha had sent him to hunt a Thunderbird to get some of their valuable feathers. After that moment Kurin cut all trades with the Ki'sha and forbid them from entering the Kaamil tribe territory without good reason. Esridar was highly protected for a few years after that incident. Esridar always found a way to get outside without anyone knowing, just to explore the frozen tundra which he was forbidden to go in alone. When he reached the age of 1200, his father died from natural causes a few days after he turned 2000. Many rumored that the old Kainura had been poisoned by Ki'sha spies, Esridar quickly eradicated these rumors. Esridar made sure that their borders were always patrolled, to make sure no rogues or Ki'sha would enter without permission from Esridar or one of the other three rulers. Years after he became Kainura, Esridar was ambushed by a group of rogues -rumored to be paid to assassinate him by the Ki'sha-, he managed to survive, with the help of a border patrol. But he did not survive unscathed. 
A few years later, he met a small dragon named Silexerrine. Instead of driving the dragon out, he decided to let the dragon into the tribe, and sometimes acts like a father-figure to the dragon.
Physical Appearance and Accessories
Height:85ft
Length:98ft
Wingspan:105ft
Scale/Fur/Feathers: Esridar has mostly scales that are a light shade of gold, his feathers, which run down his back are a darker shade of gold. The feathers on his wings are the lightest gold color, and his wing membrane is a goldalk-white.
Eyes: Esridar has soft emerald green eyes, the right is lighter than the other.
Accessories:Gold ankle bands engraved with symbols of luck.*They were his fathers.* A small pouch hidden by his feathers that holds a few trinkets that he created, and a P- 4.
Armor:He wears Light-weight steel armor and a helm with fake fangs on them.
Horns/Spikes:
Esridar has 4 horns on his head, two long horns which slightly curve at the ends on the back of his head, and 2 small spike-like ones below them. They are pitch black in color, and have spiked protrusions sticking from them.
Overall Appearance:
http://thedragonsoulofnight.deviantart.com/art/Esridar-663238911?ga_submit_new=10%3A1486954798
Abilities and Strengths
Abilities:
Scrying
A natural hidden ability of the Kindred Arkwings. To Scry, Esridar must use an expensive reflective item *Which breaks after the Scry* to use as a focus. Once the spell is complete Esridar can see and hear a particular creature which he chooses that he knows. The target can attempt to resist the Scry and block it *By using a counter spell or if they are good at blocking mind control. The target can easily make a mental barrier to block the spell if Esridar doesn't know them that well.*, which depends on how well he knows the target and the sort of physical connection he has to it.  The target knows when the spell is being casted, and can let him see if it wants to be seen.

Ice Fire
Esridars fire is more of a torrent of freezing cold mist *10 degrees Fahrenheit* with a few shards of ice inside it.

Frighten

When looking directly into an opponents eyes, Esridar can try to cast Frighten which makes any creature that looks straight into his eyes -for the spells duration- afraid of him. Dragons can resist the effects but dragons smaller than him normally get frightened. When the spell is active, any creature that has been affected is afraid to attack, and go near him. The spell lasts for 2 minutes.


Strengths:
Night Vision Esridar has pretty good night vision, allowing him to see up to 50ft in complete darkness.

Strong Back Legs
Once the weakest part of his body, Esridar can stand on his hind legs and deliver powerful kicks with them. He can also jump higher than normal dragons.

Agile
Esridar is very agile, which can prove useful in combat and non-combat situations.
Trained Combatant:
Being trained to be one of the most skilled fighters in the region, Esridar can easily take down dragons.
Persuasive
Esridar is very good at persuading dragons to not only his objectives, but to better ones.
Weaknesses:
Visually Impaired
Esridar is blind on the right side. He is the only one who knows about his half-blindness. He can however hear very well.
Flammable Feathers
Esridars feathers are very flammable, making him want to stay away from fire. He also gets burned much more severely by fire than other creatures.
Merciful
Esridar can't bring himself to kill, even if said dragon tried to kill him. Letting his opponents live could lead to him being killed one day.
Weak Scales
Esridar doesn't have very hard scales, his underbelly is heavily armored but the rest of his scales are soft, making it easy for a powerful dragon to leave large wounds in his scales.
Heat
Esridar can't stand heat, so he would never be in a desert or anywhere hot, his flammable feathers are a reason he tries to stay away from it.
Migraine
Esridar can get Migraines after casting spells and from stress (Probably due to the type of magic he has, which is uncommon for a Kindred Arkwing), which affect his ability to focus and cast spells.
Dark Magic
These spells have a chance to boomerang back onto Esridar, due to him not naturally being able to cast Dark Magic Spells. (Dice roll chance, 0-10 is fail, 11-20 succeed) It is quite unreliable and hard for him to cast them.
Fighting Style:Close-combat fighter
Magic:
Ice Magic
Ice Dagger
When cast, this spell forms a single floating dagger made of ice, which Esridar can command, the dagger must stay within 40ft of Esridar or it will turn into water. The spell only lasts a post, and he can cast it 3 times every 6 hours (10 posts). The maximum of Daggers he can have made at a time is two.
Freeze
When casted, this spell freezes any water in a 50ft radius. Useful for crossing large areas of water.
Ice Spikes
This spell summons 3 ice spikes (15 ft tall) out of the ground where the user wants them to be, if the spell is canceled with a counter spell, the spikes will form randomly. Can be casted once a day.
Frost
A simple, mainly aesthetic spell that leaves a light coating of frost on the surface of an object, the reach depends on the object. The frost wears away naturally.
Sleet Storm
This conjuration spell, when casted, causes freezing rain and sleet to fall in a 20-foot-tall cylinder with a 40-foot radius centered on a point within a 120ft range. The area is heavily obscured, and exposed flames in the area are doused for the duration(1 min or three posts) . This spell can be casted twice in a topic.
The ground in the area is covered with ice, making it difficult terrain to cross without slipping on the unnaturally slick ice.
Hail
A hailstorm of rock-hard ice pounds to the ground in a 20- foot-radius, 40-foot-high cylinder centered within 40ft from the caster. Each creature in the cylinder is pounded by dull heavy ice. 
Hailstones turn the storm's area of effect into difficult terrain for the duration of 30 seconds (one-two posts). This spell can be casted once a topic.
Frozen Investiture
This spell requires a verbal command to be casted, as well as two small, or one large blue gem. Until the spell ends, ice covers and rimes his body, making him immune to damage done by cold. Fire harmlessly is reflected from the ice, and Esridar can easily cross difficult terrains of ice or snow. The ground around him in a 10-foot radius is covered in frost and ice. The ice is tough, acting as a powerful armor. This spell can be casted only once a day (one topic) without degrading effects. The armor lasts 10 mins unless dismissed.( 5-8 posts)
Dark Magic
Darkness
A spell that creates a large 70 ft sphere of darkness on a point within 40ft of the caster, it lasts 1 minute (one post), and can be casted multiple times. (5 times a topic)
Black Wreath
Flame-like shadows wreathe Esridar's body until the spell ends, causing him to become heavily obscured to others. The shadows turn dim light within 10 feet of him into darkness, and bright light in the same area to dim light. The flames feel like absolute zero temperature and is searing to the touch. The flames last until dismissed, but after 5 minutes (3 posts) becomes hard to hold the spell, to the point of burning himself from the temperature.
Vicious Blades of Speech
This spell is casted with a verbal command, dealing psychical damage to the target with black blades of energy, the blades dissipate almost instantaneously. This can be casted multiple times, but after its casted twice in a topic, it has a chance to back fire and send the blades out randomly, or at himself.
Last edited by Whispering Soul on Sat Feb 09, 2019 4:31 pm; edited 6 times in total (Reason for editing : Buffed the spells a bit)



Status

:


Posts

: 96


Join date

: 2016-10-21


Age

: 17


Location

: Somewhere over the rainbow


Rank

: Kaamil Leader, and Storm Flier


Tribe

: Kaamil






Status

:


Posts

: 96


Join date

: 2016-10-21


Age

: 17


Location

: Somewhere over the rainbow


Rank

: Kaamil Leader, and Storm Flier


Tribe

: Kaamil



Change minutes to number of posts, becase (quotes Neru) time is so fluid in rps and fights often get started over how long has passed. XD

Also, add more weaknesses. You have 3 strengths + 3 abilities + 3 magic stuff but only 4 weaknesses. One of which isn't really a weakness if the opponent doesn't have any fire abilities.

Ice dagger- hmm, same ability as Arte o3o Change hours to posts, and minutes to posts too. How many can he daggers can he form at one time?

Freeze- How much water can he freeze? Also, define 'nearby'. How near?

Ice spikes- Cancel out his magic? How?
Also, how far can his ice daggers travel?



Status

:


Posts

: 96


Join date

: 2016-10-21


Age

: 17


Location

: Somewhere over the rainbow


Rank

: Kaamil Leader, and Storm Flier


Tribe

: Kaamil



Um, is there any other way to prevent him from making the ice spikes, besides counter spells?

Also, add one more weakness.

And about the Scrying ability, how can the other dragon block Esridar's Scrying attempt?
Just realised this now xD Esridar is 4500 but western dragons typically live until 3500 years old.
Sh*t
I'll be fixing that.
Also Bumpers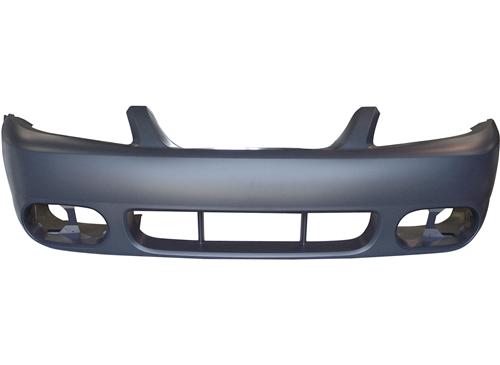 Status

:


Posts

: 96


Join date

: 2016-10-21


Age

: 17


Location

: Somewhere over the rainbow


Rank

: Kaamil Leader, and Storm Flier


Tribe

: Kaamil



insert car emoji here

1/2 Approved~

mmm, Esridar the bumper car



Status

:


Posts

: 30


Join date

: 2017-02-15


Rank

: Tulyath






Status

:


Posts

: 624


Join date

: 2016-09-06




---
Permissions in this forum:
You
cannot
reply to topics in this forum